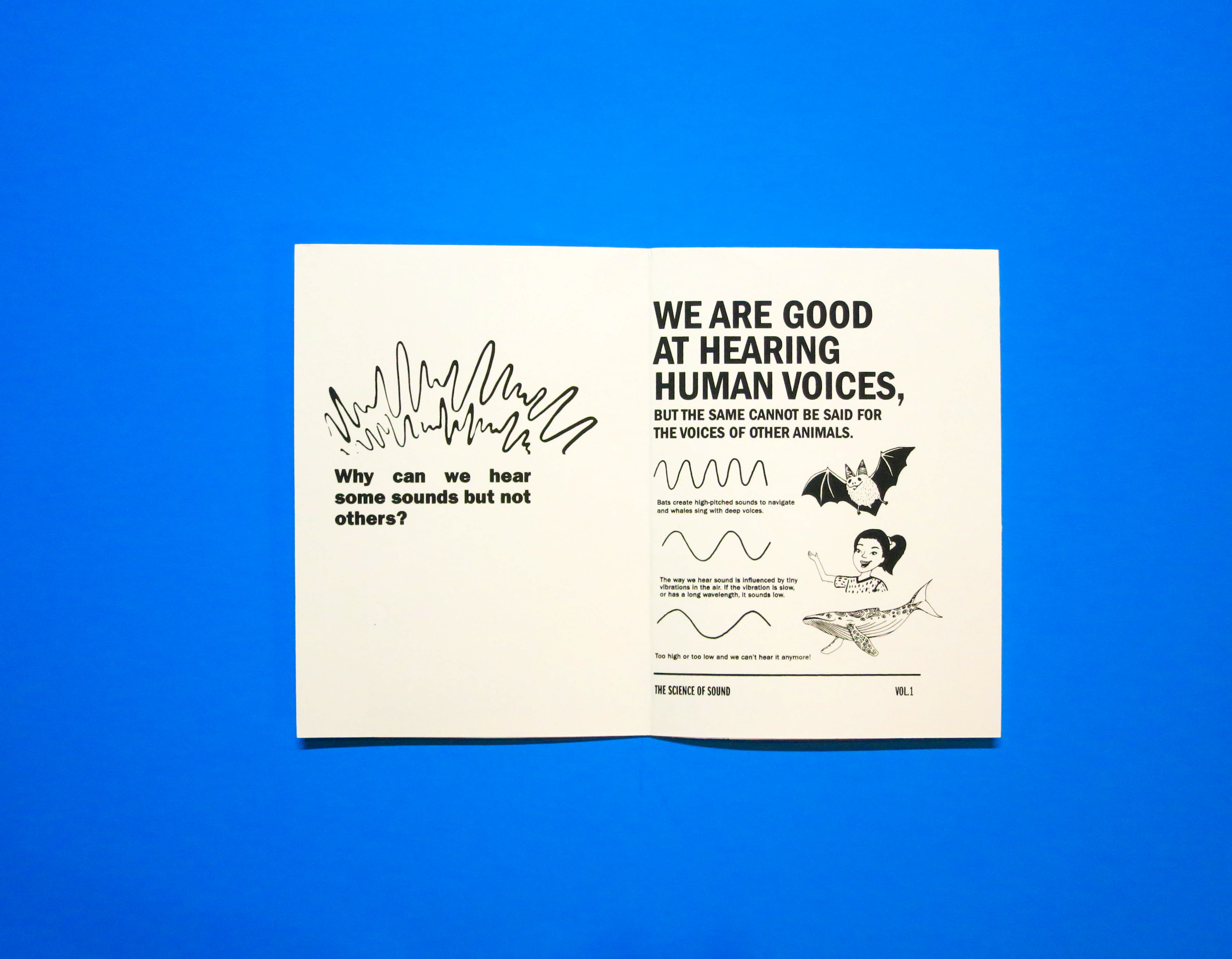 THE SCIENCE OF SOUND By Two Photon

About:
A mini-poster was our entry to the
Alan Alda Flame Challenge
in which we created a short answer to the question "What is Sound?" that was judged by 11 year olds. Spreads out to reveal a beautiful poster.
Specs:
Full size: 11.25" X 16.5"
Folded:   5.75" X 8.25"
Run 1 of 75pcs
80lb. Starch White Cover Stock
Screen Printed with cyan, magenta and black water based ink.
This zine is entirely self-published and printed in Pajaro, California.
Contributors:
Features:
- 3 color Screen Printed zine by MORONZINE
- Packed with lots of information
- 1 in a series of 6