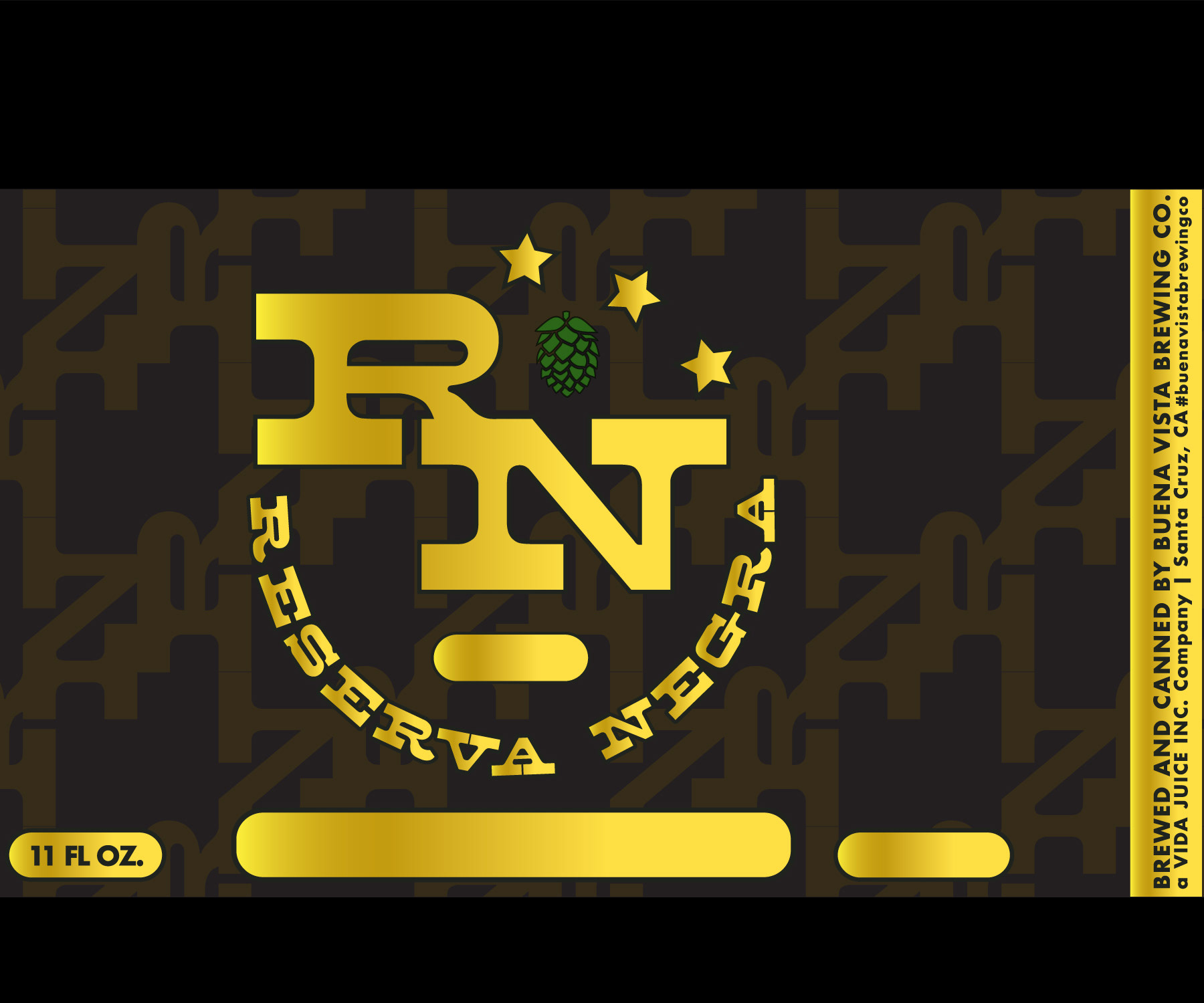 Buena Vista Brewing Co.
Santa Cruz, California
Reserva Negra 11oz beer label 
We had the privilege in designing a unique 11fl oz beer label. The brief was to develop a blank label for the barrel program. Reserva Negra is a series of barrel aged stout beers. We drew inspiration from whisky labels and wine barrels. The result is a timeless monogram that will be applied to their collection of barrel aged beers.