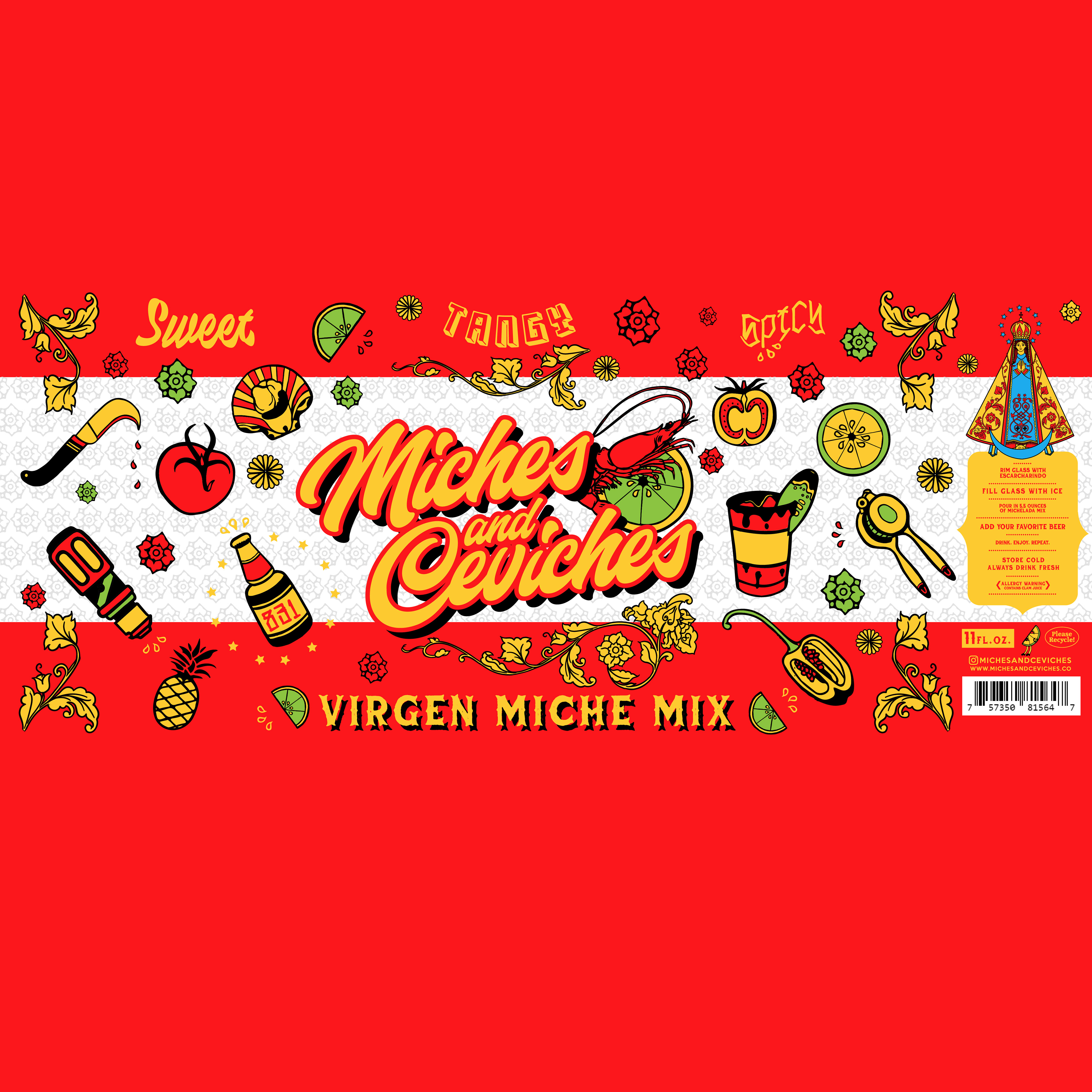 Miches and Ceviches - Virgen Miche Mix
Watsonville, California.  
We designed Miches and Ceviches first canned Michelada mix this summer. This first Virgen Miche Mix 11-oz. can is a venture that was born out of love. It is the perfect combination of sweet, spicy, and tangy flavors in a can. We emphasized the bold ingredients of our culture and highlighted them throughout a signature illustration style. The combination of the colors were inspired by the mariscos and our Mexican heritage.